UPCOMING EVENTS

Of Interest to FOSA Members and the General Public
Note: At various times, you may find reference made to hikes given by the State Archaeologist or other FOSA members in the list below.
To get an idea of what these are like, please access our YouTube Videos page.
~ ~ ~ ~ ~ ~ ~ ~ ~ ~ ~ ~ ~ ~ ~ ~ ~ ~ ~ ~ ~ ~ ~ ~ ~ ~ ~ ~ ~ ~ ~ ~ ~

FOSA members who have expressed an interest in field work will be notified of particulars as the date approaches.
> If you are a FOSA member and might nevertheless like to contribute in the work, please contact Scott at fosa.ct@gmail.com.
> If you are not a FOSA member, to participate you must first join FOSA. To do so, please access the 'Join Us' page by clicking here. Normal cost for joining is $25.
> For those new to field work, please be aware that there may be limited time available for instructional purposes.

FOSA members who have an interest in helping out at the FOSA Outreach Table can locate events where the Table will be set up at. If you would like to help out at one of these events and haven't been contacted by the FOSA Outreach Coordinator, you can get the particulars by sending an email to fosaoutreach@gmail.com.
NOTE: If a Town is mentioned in any of the activities below (especially excavations) and you're not sure where it's located, please click Find A Town to get a general location in the state.
~ ~ ~ ~ ~ ~ ~ ~ ~ ~ ~ ~ ~ ~ ~ ~ ~ ~ ~ ~ ~ ~ ~ ~ ~ ~ ~ ~ ~ ~ ~ ~ ~
• UPCOMING OSA INTERNET RADIO SHOW



When: Tuesday December 7, 2021, broadcast begins 5:00 PM
Topic: TBD
• To access recordings of past shows, and to see the content of the upcoming one, please click iCRV CT Arch Shows.
• Sarah Sportman Speaking Engagement: "The Indigenous History and Archaeology of Connecticut: The View from Mansfield"



When: Friday, December 3, 2021, 7:30PM
Where: Virtual Lecture
What: The human history of Connecticut stretches back at least 12,000 years before the arrival of European colonists. The archaeological and ethnohistorical records provide information about Indigenous people who lived (and continue to live) in what is now Connecticut prior to widespread European settlement and colonial record-keeping. This talk looks at that history through the lens of Mansfield, which is one of the best-studied towns in Connecticut. Almost 50 years of archaeological research carried out by academic and cultural resources management archaeologists has identified dozens of Native American sites and revealed a rich record of Indigenous life focused on the upland forests, waterways, and wetlands that characterize our town.
Note: Register for the Zoom lecture here.
~ ~ ~ ~ ~ ~ ~ ~ ~ ~ ~ ~ ~ ~ ~ ~ ~ ~ ~ ~ ~ ~ ~ ~ ~ ~ ~ ~ ~ ~ ~ ~ ~
• OSA-FOSA WEBINARS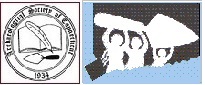 Please click OSA-FOSA Webinars for detailed information on each webinar and how to register.
• TRINITY COLLEGE / ARCHAEOLOGICAL INSTITUTE of AMERICA LECTURES


What: Four times per year, Trinity's Classical Studies Department hosts events of the Archaeological Institute of America Hartford Society.
When: Click here for the current AIA events scheduled, registration information and videos of past AIA lectures.
Venue: These are virtual (ZOOM) sessions, which are free and open to the public.
And: Clicking All Lectures will give access to all public lectures held at Trinity including, those of the AIA.
For Questons: Contact Wendi Delaney at: wendi.delaney@trincoll.edu.
---
- - - WEBINARS - - -
From time to time we receive notification of virtual archaeology-oriented lectures being offered by various groups, in addition to those mentioned elsewhere for iCRV lectures. As we receive these we'll post them in Selected YouTube Videos (Webinars) section.
---
- - - OTHER - - -
• "Smithsonian Channel: 'America's Hidden Stories' Explores Vampire Exhumations of the Past with Dr. Nick Bellantoni"
When: repeated at various times. Check your local listings!
Where: Smithsonian Channel
What: From the American Revolution to the end of the 1800s, a mysterious ritual spread across New England...and beyond. Graves were broken into, the organs of the dead were burned and turned into horrifying forms of medicine. The reason why: to ward off vampires. Over time, stories of these exhumations vanished into rumor and legend, but new evidence has brought these ghoulish practices back to into focus. So, were 19th century farmers really fighting vampire? Or were they facing off against a predatory phantom that was even deadlier?
• "History Channel: MysteryQuest: Hitler's Escape with Dr. Nick Bellantoni"
When: repeated at various times. Check your local listings!
Where: History Channel
What: Former CT State Archaeologist Nick Bellantoni was requested by the History Channel to travel to both Germany and Moscow to study the remains which are said to be those of Adolph Hitler. It was a tremendous adventure for Dr. Bellantoni; and good reviews for UConn as well. Watch the History Channel to hear the whole story!
• "Travel Channel: Mysteries At the Museum on Griswold Vampire Case
When: repeated at various times. Check your local listings!
Where: Travel Channel
What: The "Griswold Vampire Case" began with the uncovering of 29 graves in an abandoned cemetery set in a now-eroding rock pit. In one of the graves the bones had been rearranged, following an exhumation of the deceased. Looking into this more deeply, Nick became involved in vampire legends which existed in eastern Connecticut and western Rhode Island, especially in the late-18th to late 19th centuries. It turned out that these kinds of exhumations and bone-rearrangings were an attempt by people whose families were being devastated by tuberculosis, who trying to save their families using beliefs and methods originating from eastern Europe.
For additional information: Do a Google search on "vampires" to find items on this within this web site, including a video of a talk given by Nick at Quinnipiac University in 2013 and a book, Food For the Dead, in which additional background information is provided.
• "Science Channel: Secrets of the Underground: "Secret History of the New World"
When: available after original airing on Science Channel, at https://www.sciencechannelgo.com/
Where: Science Channel
What: Dr. Jones will be appearing in the Science channel show "Secrets of the Underground" premiering March 28 at 10:00 PM. The episode is entitled "Secret History of the New World." Dr. Jones will be providing context on the Gungywamp ruins in Groton.
• "various (PBS, Science Channel): "Secrets of the Dead: "Jamestown's Dark Winter"
What: A program discussing the 1609 winter at Jamestown, and the suffering and cannibalism that occurred there; Dr. Robert Owsley (ref. 2015 Annual Meeting) is featured in the episode. The episode is also available on Amazon as a video; see "Jamestown's Dark Winter".
OTHER GROUPS' UPCOMING EVENTS

• Archaeological Society of Connecticut

• Conference on New England Archaeology

• CT Archaeology Center / Office of State Archaeology

• Connecticut Gravestone Network (Facebook)

• Connecticut State Museum of Natural History

• Ellington Historical Society

• Friends of Center Cemetery

• Friends of Hammonassett

• Historical Society of Glastonbury

• Institute for American Indian Studies

• Litchfield Hills Archaeology Club

• Madison Historical Society

• Museum of Connecticut Glass

• Scranton Memorial Library